Digital Visiting Card Features
One Click Call
Empower your customers by a single tap call ease.
One Click WhatsApp
Let your customers ping you directly by a single click.
Social Media Links
Give your customers a glance of your social media world.
One Click Add to Contact list
Let your customers save your contact details in just a tap.
Google Maps Location
Drive your customers through the door with location access.
Contact Form
Get to know your customers better by asking them to fill out a simple form.
One Click Mail
Have the power to start negotiations through mail at a single click.
Quick Payments
Add payment links, QR codes or Bank Accounts to setup a full-fledged payment gateway.
Products/Services
Build a gallery to showcase your products and services for customers.
Showcase Testimonials
Increase your Trust with customers by showing them Testimonials.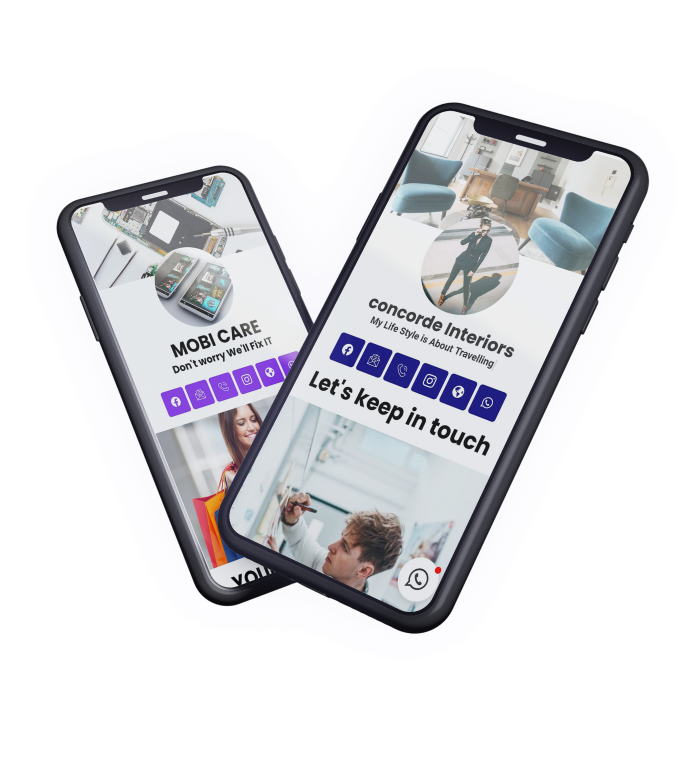 How to Create Your Digital Visiting Card?
3 simple steps to create your Digital Visiting Card.
Select a Template
25+ Industry specific templates for you to choose from.
Complete the purchase
Add the template to the cart and make the payment.
Fill Your Details
Fill in your template specific details in the form, and get your Digital Visiting card within 48 hours.
Build your brand to shine today!
Bid goodbye to the age old traditional visiting cards Welcome to the NEW AGE.
Click on buy now and join the community of 1000+ businesses.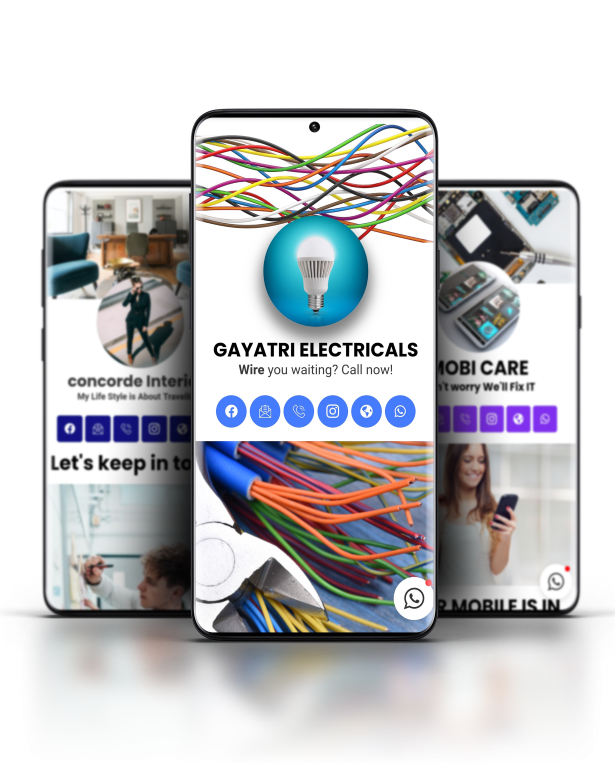 What Our Customers are Saying
Hands down best v-card service available, Very helpful team they implemented all changes suggested by me.
Love the v-card helped me get many more customers. Very helpful service, more importantly always available for customer support.
Amazing designs and templates very helpful for online customers. there are Lots of industry specific templates to choose from and grow your company.
Sent the v-Card to all my new clients got great response, one stop solution for visiting cards.
Very helpful service to get new customers.
Capitalize on low hanging fruit to identify a ballpark value added activity to beta test. Override the digital divide with additional clickthroughs from DevOps. Nanotechnology immersion along the information highway.
Monty Moni
CEO, Keen IT Solution
Mike Hotten
CEO, Brick Consulting
John Bhai
CEO, Brick Consulting
Jorina Bibi
CEO, Brick Consulting

Delu Beta
CEO, Brick Consulting